Terms and Conditions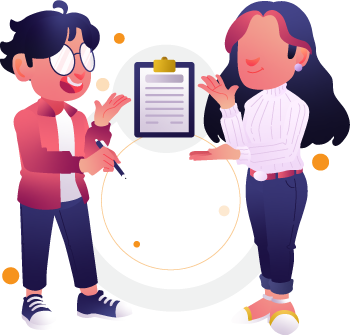 These terms and conditions are required for user to access snap.careers site. Please read this document thoroughly before using all of Snap Careers services. If you do not wish to agree on our Terms and Conditions, please do not register or use any services on snap.careers site. If you have further questions, or issues, you can contact us through email at [email protected].
Terms
"Snap Careers" is PT. Snap Innovations Indonesia, a licensed enterprise based in Tangerang, Indonesia given by Ministry of Manpower (Kemnaker).
"Snap.Careers" is snap.careers website and all its content and all of the services it provides.
"Content" are all the text, design, graphics, pictures, and programs provided on the site.
"Design" are all the combinations of colours, shapes, pictures contained on the site.
"Graphics" are all the logos, buttons, elements that are used on the site, except for paid advertisements of Snap Careers' partners.
"Program" are all the programming languages that are being used on the site (HTML, JavaScript, etc).
"Document" are all the postings on the site created by the users, including CVs and all the job descriptions.
"Employer/ Company" are individuals or entities that use snap.careers site to post job vacancies in search of suitable candidates to work for them.
"Job Seeker / Candidate" are all users who are looking for job opportunities on the site.
"Service" are all the benefits provided on the site.
"Text" are all writings and text contained on the site.
Rules of Use
These regulations apply to Job Seekers / Candidates who use the site to search for job opportunities:

Use the site honestly for purposes that are lawful for the purposes for which the site is used and acceptable to Snap Careers.
Using the site for personal use in seeking employment opportunities solely for oneself.
Agree to take full responsibility for the content of any documents you post to the site and accept all consequences arising from such posting.

These regulations apply to "Employers / Companies" who use this site to find suitable candidates for certain job vacancies posted by users:

Use the site honestly for purposes that are lawful for the purposes for which the site is used and acceptable to Snap Careers.
Use the site for internal business purposes in finding suitable candidates for required job vacancies.
Agree not to sell, transfer, distribute, and/or provide any material / content to any third party without any written approval from Snap Careers.
Have the right to use documents / CVs in accordance with the site's intent, namely finding candidates that match the job vacancies posted by employers
Take full responsibility of all the contents, documents, and descriptions of all job advertisements posted on the site and accept all the consequences arising from these postings.
Take full responsibility of all the documents downloaded on the site in accordance with the site's intent.
Intellectual Property Rights
Aside from all user-generated documents, the site and all intellectual property belongs to Snap Careers. Except for limited license accredited to its users as specified on this terms and conditions document.
Snap Career Limited Liability
Snap Careers provides site as an open forum for Job seekers to find Employers and vice versa where Employers able to find Job Seekers. Snap Careers does not filter or check the backgrounds, behaviours, suitability, abilities, skills, and credentials of any users. Snap Careers also does not filter or check any documents uploaded / posted by users. Each user is obliged to be careful and responsible of all actions when uploading, disclosing, sharing, and distributing any information and documents to other users.
Snap Careers provides features to facilitate interview scheduling but is not involved in the decision making. Users have the right to accept, offer, attend interviews and make final decisions in the process of recruiting a candidate.
If Snap Careers receives a report of activity that violates this agreement, Snap Careers has the rights to investigate and decide on any action regarding the documents submitted by the user.
Snap Careers does not acknowledge, represent, guarantee outcome of relationship of any parties regarding sites, services, and hiring process.
Snap Careers is not an employment agency or employment recruitment company, so there is no guarantee that use of this site will produce the results users desire, whether finding the right job or finding the right candidate for the position needed.
Snap Careers is not responsible for any reason, recruitment methods, or the decision making on job offers or recruiting candidates.
Snap Careers continues to ensure the site remains fully operational. However, there will be times when the site is unavailable due to issues, scheduled maintenance by our IT team, or issues originating from third party service providers. Accordingly, Snap Careers excludes liability for any loss or damage that may occur to the user under these circumstances.
Snap Careers will fully ensure that the site will be virus free, and no one will gain unauthorized access to any documents or personal information contained on the site. However, any security may contain imperfections, Snap Careers cannot guarantee that these efforts will be successful from time to time. Accordingly, Snap Careers excludes liability for any loss or damage that may occur to users as a result of Snap Careers' unsuccessful reasonable efforts.
Users agree to be aware of any terms and conditions that Snap Careers may add in the future without prior notification.
Termination and Suspension of Service
If the User is considered an "Employer / Company", then the User will comply with the terms of Service Payment at the time of the Service Termination Agreement provided by the Employer described below.
If the user is considered a "Job Seeker / Candidate ", you are allowed to terminate this agreement at any time by giving written notification to Snap Careers and Snap Careers can terminate this agreement at any time by giving written notice to the user.
Snap Careers may suspend your account to the site if it deems necessary to protect the interests of Snap Careers and its users. Snap Careers is under no obligation to share any prior information with users regarding the action of suspension and the duration of the suspension will be held until Snap Career deems necessary to protect the interests of Snap Careers and its users.
Payment of Service During Termination of Service Agreement by Employer
If at any time during the term of this agreement, you have to terminate the Services Agreement to which these Terms and Conditions have been incorporated by reference but excluding termination for breach of this Agreement or the Services Agreement by Snap Careers, Snap Careers reserves the right to accept all payments from you. for the services you use.
Link to External Sites
Snap Careers may contain links to external sites. These links are provided for convenience and are not a partnership between Snap Careers and any such third-party entity. Snap Careers is not responsible for any linked content and Snap Careers makes no representations as to the content or the accuracy of such content on such third-party sites. If users decide to access such linked third party sites, those users access it at their own risk.
Compensations
User agrees to defend, compensate and hold Snap Career (executives, directors, employees) harmless from all lawsuits, actions, disputes by any third party (including, but not limited to, expenses, losses and legal costs) which are the consequences of user-submitted documents that violate the rights of any third party (including defamation or theft of intellectual property) or the consequences of failure to comply with labor laws.
Questions and Notices
Any questions regarding the use of the site must be sent through official email of Snap Careers that are contained on snap.careers site. For users, all notifications will be sent to the user's specified email on the Snap Careers site.
Posting Regulations
Your documents must not contain:

URL or links to other websites (to advertise your company or website).
Copyrighted materials (unless the user has the rights to own or post that specific copyrighted materials).
Company secrets (unless the user has the right to own or to post that specific contents).
Material that violates or abuses other intellectual property rights or violates the privacy or publicity rights of others.
Any material that is sexually explicit, defamatory, threatening, harassing, hateful, ethnically or racially offensive, and any other entity.

You must not use your document to:

Impersonating someone else, dead or alive.
Post information that is false, inaccurate or misleading.
Post advertisements or solicitations of business (including, but not limited to franchisors, distributors, community restrictions, etc. including requests for payment to obtain job listings).
Pyramid schemes
Post opinions or notices, commercial or otherwise.
Your document must contain sufficient detail / information regarding description, personality, job opportunity requirements, or qualifications as a job candidate. Documents that encourage users to "send email or contact us for further details" are prohibited. Any documents from third party that requires payment or restricts full access to such information is strictly prohibited.
CV postings must contain accurate information from living individuals who are seeking employment either on a full-time, part-time or contract basis in their own name.
Snap Careers is under no obligation to monitor all documents posted on the site, but has the authority to review such documents at random. Any document that violates any of the regulations stated above may be removed by Snap Careers.
Users acknowledge and agree that Snap Careers has the right to display advertisements to Users through any media without any notification.
Terms of payment and duration of ad serving are set separately according to the subscription package the user has selected on the order form.
Code of Conduct
It is forbidden to respond to other people's posts in any way or purpose other than the intended way (To apply for a job or start a discussion with a candidate regarding a job vacancy).
It is prohibited to send any commercial email that is not requested by the user.
Protect your own password. Users are responsible for maintaining the confidentiality of their information and passwords. Users are responsible for every registration process, with or without their consent. If users post inappropriate material on the site, they risk losing access to the site. Users agree to notify Snap Careers immediately if their account is not authorized by them.
Report on any behaviour or posts that are inappropriate to Snap Careers.
It is forbidden to delete or revise posts/materials posted by other users.
If Snap Careers finds any postings, practices, behavior inappropriate, Snap Careers reserves the right to terminate any agreement between them.
Snap Careers is not obligated to monitor the behavior of its users, but Snap Careers may investigate and respond to reports of misconduct.
Safety Regulations
Users are prohibited from making any attempt to violate site security which includes but is not limited to:

Accessing data that does not belong to him or logging into servers or accounts that are not authorized to be accessed.
Attempting to investigate, scan or test system or network vulnerabilities or any breach of security or authenticate without proper authorization account.
Interfere with any user, host or network service including but not limited to, sending viruses to the site, overloading the site, "flooding", "mailbombing" or "destroying" the site.
Sending unrequested emails, including any type of product or service promotion.
Tampering with TCP/IP or any part of the information in transmission.
Violations of the security breach system that may result in civil or criminal law violations.

Snap Careers reserves the right to refuse and/or stop offering any service, suspend any advertising, unsubscribe any user who violates these terms and conditions.
Interpretation of violations of the Terms and Conditions by users is wholly owned by Snap Careers and cannot be contested.
Snap Careers has the right not to replace any payment or credit if the User is proven to have violated the terms and conditions set by Snap Careers.
Violation of Terms and Conditions or breach of security rules may result in civil or criminal liability. Snap Careers will investigate incidents that may involve such violations and may involve and cooperate with law enforcement authorities in prosecuting users involved in such violations.